If you've ever taught students how to find the area or perimeter of a shape, you won't be surprised to read that students commonly confuse the two measurements.  For example, if you ask a student to find the perimeter of a rectangle, they will often give you the rectangle's area.  Based on my experiences, this seems to be a pretty typical outcome for all math educators.
I realize that we've come to accept this as normal, but have you ever thought about why it happens?  Does this also happen in real life? Could this possibly be a problem of our own creation? After all, when a person is buying grass turf and fencing for their home, does that person ever get confused as to which measurement is which?  I can't imagine that happening often.
This makes me wonder about whether it's possible that the reason students confuse area and perimeter is because we often present problems without context or with fake/trivial contexts.  As a result, the terms "area" and "perimeter" remain abstract labels rather than something attached to a relatable meaning.
To better illustrate what I mean, consider the problem below that comes from the outgoing California standardized test prior to the Common Core State Standards.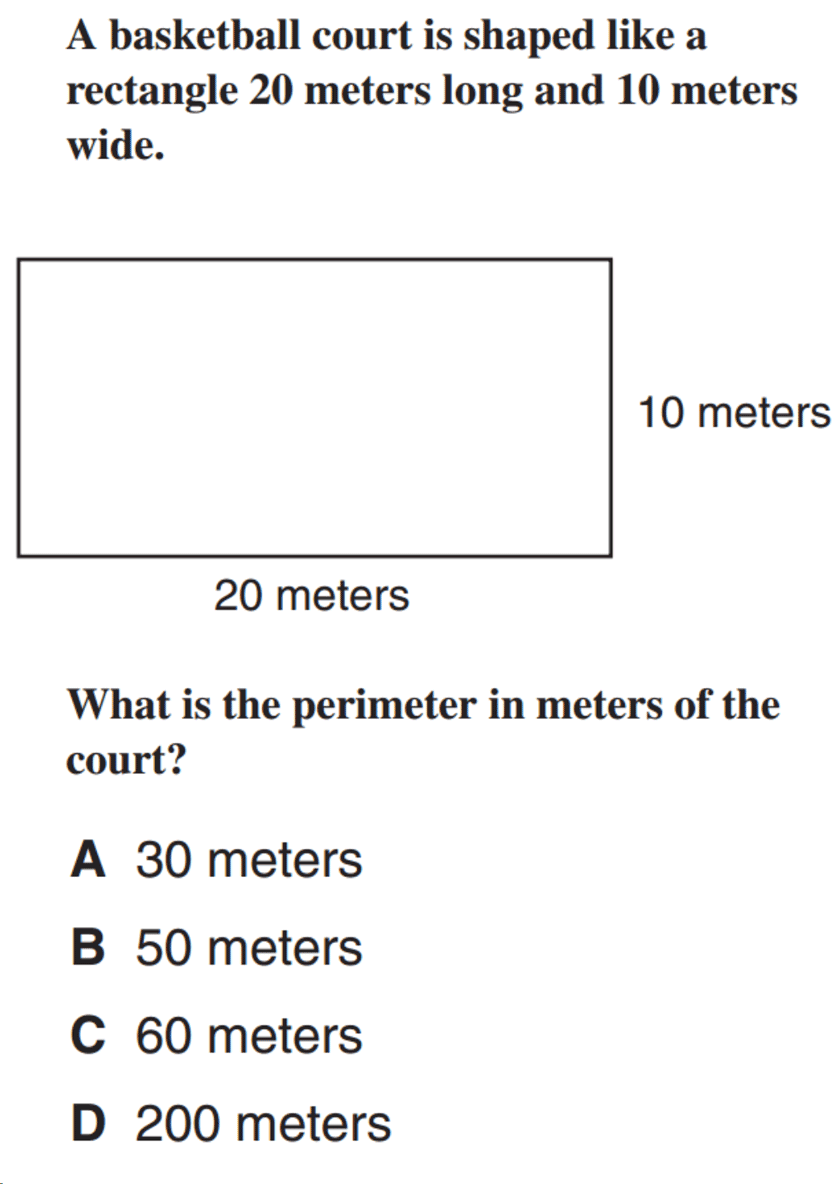 To me, this is an example of a fake context. While the problem involves a basketball court, there is no context for what part of the court we are talking about.  The only hope students have is to have memorized the terms area and perimeter and know which one to apply.
What if the problem's context was less fake and more useful? For example, if it was about a backyard, students could then be asked to find out how much fencing they would need. That would simultaneously provide the kind of context they would expect to find in real life and would better support conceptual understanding.
What's important to realize is that in both cases, students are being asked to demonstrate the same skill: finding the perimeter of a rectangle.  My concern is that we penalize students for not knowing their vocabulary words in situations devoid of context when in reality, this never happens.
What do you think about this?  Do you see this happening in other contexts?  What am I right about and where am I mistaken?  Please let me know in the comments.