Here's a question to think about: if you completely remove a problem's context and can still solve it, can it really be mathematical modeling?
Consider the math problem below from a middle school math textbook. It uses the context of a baseball diamond to discuss rational numbers. It is listed as a "Real-World Link" and demonstrating Math Practice 4 (notice the box in the upper right).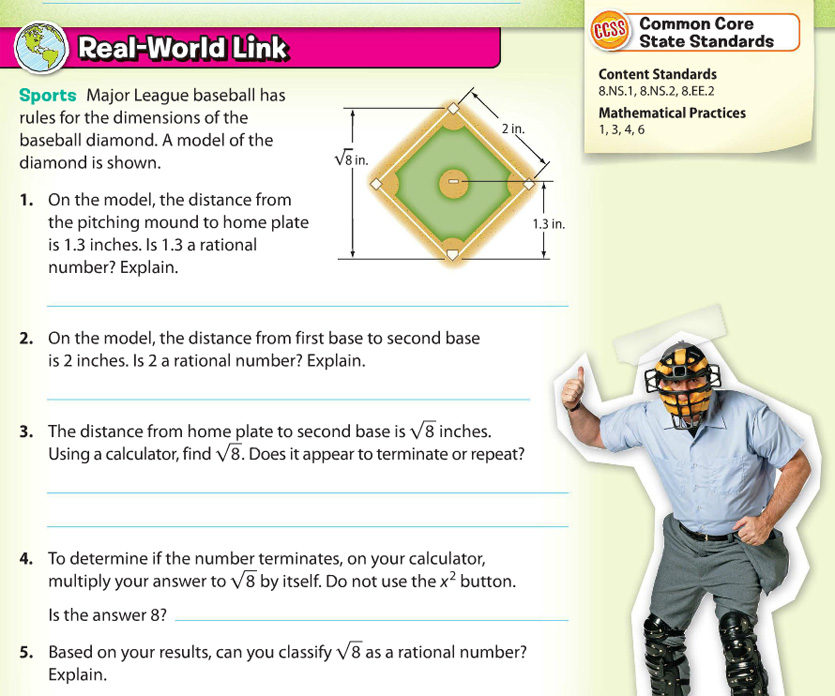 I was watching students work on this page and wondered how important the context was to solving these problems. Then it made me wonder, "What if there was no context? What would change?" This is what the problem might look like it the context was completely removed.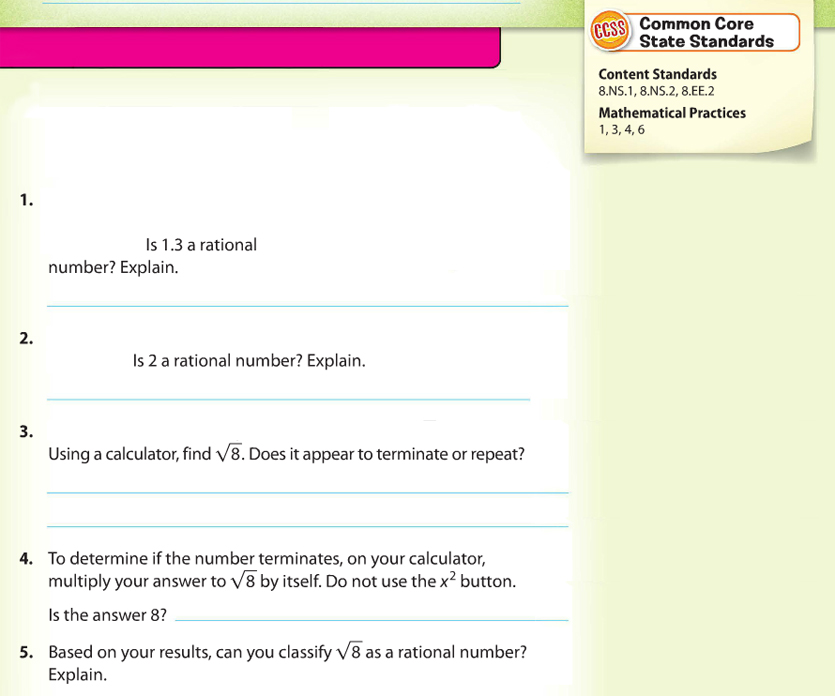 To me, it looks like the context is completely unnecessary to do all of the problems. This is not mathematical modeling.
It reminds me of what the California Department of Education lists under "What Mathematical Modeling Is Not" (page 2 of this PDF). That document states that mathematical modeling is not "starting with a real-world situation and solving a math problem. Modeling returns students to a real-world situation and uses mathematics to inform their understanding of the world."
To be clear, I am not saying that creating problems is easy. I am also not saying that all my problems are perfect. What I am trying to say is that we need to carefully look at the problems we choose to make sure that they are likely to accomplish the goals we are hoping for.
If you're looking for more investigations, Dan Meyer shares his thoughts on some dubious contexts and how to improve existing problems.
Do you have any other examples of fake mathematical modeling problems you've seen? Please let me know in the comments.