Every once in a while I'll work with a teacher who dismisses higher depth of knowledge problems such as those on Open Middle as common brainteasers with limited value. While I understand that Open Middle problems have similarities to brainteasers, I believe that there are significant differences that cannot be overlooked.
Consider the two second grade math problems below: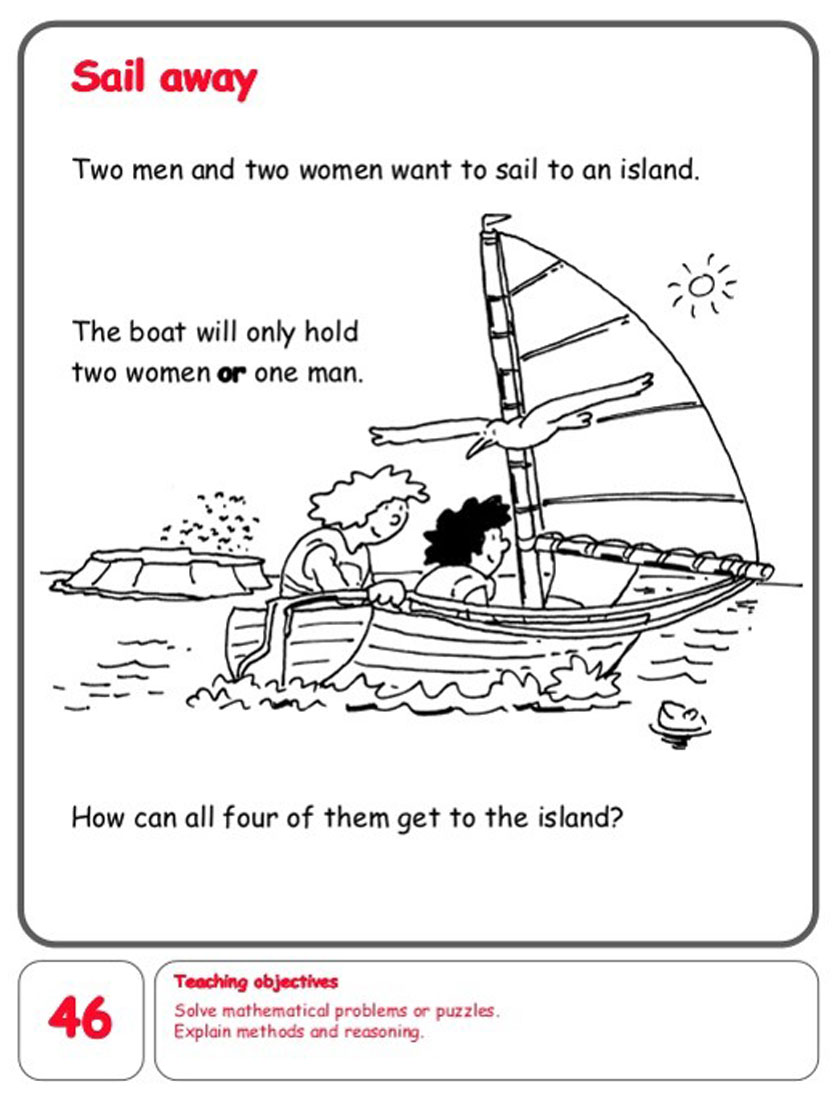 Source: Puzzles and Problems

Source:
Open Middle
Here's how I compare them:
Problem One helps students build problem solving skills but does not connect to any specific math content.
Problem Two also helps students build problem solving skills, but an important difference is that it is strongly connected to a specific math content standard. Students will build deeper understanding about addition and place value and that did not happen with Problem One.
As such, I see Problem One as a brainteaser that builds problem solving skills and Problem Two as a higher depth of knowledge problem that incorporates specific math content in addition to building problem solving skills.
I asked others what they thought about the differences between Open Middle problems and brainteasers:
Hey @openmiddle fans, do you see open middle problems as the same or different than brainteasers? Why? #openmiddle #probchat #DOK #MTBoS

— Robert Kaplinsky (@robertkaplinsky) May 4, 2015
Here's what they had to say:
@fawnpnguyen @robertkaplinsky @openmiddle I agree OMP allow for multiple approaches and/or solutions where BT seemed closed most of the time

— Mike Flynn (@MikeFlynn55) May 4, 2015
@robertkaplinsky @openmiddle I think the purpose is the difference. OMP are designed to learn important math. BT are designed to trick!

— Mark Chubb (@MarkChubb3) May 5, 2015
@robertkaplinsky @openmiddle Mostly different. Brainteasers tease (sometimes annoyingly and waste of time). OMP allows more exploration.

— Fawn Nguyen (@fawnpnguyen) May 4, 2015
@robertkaplinsky I like that @openmiddle scaffolds the meta-cog reflective piece, brain teasers don't necessarily have that embedded.

— Andrew Gael (@bkdidact) May 6, 2015


What's your take on the difference between brainteasers and Open Middle problems? What do you agree or disagree with? Let me know in the comments.