In my role as a secondary math teacher specialist for Downey Unified School District, I provide and consume a lot of professional development.  Coming off of last week's post on Sharpening the Saw, a question I often have is about when trainings should take place.  More specifically, on what two consecutive days of the week should professional development take place?
I wanted to think about this from the perspective of educators, so I asked them on Twitter and Facebook.
Hey #MTBoS, please complete this 1 Q survey: what are the 2 best consecutive days of the week to attend a training? https://t.co/ZZH6eEv0U1

— Robert Kaplinsky (@robertkaplinsky) December 22, 2016
A week later, 153 people had responded and the results (below) were a little surprising to me.  The most popular pair of days were Friday and Saturday followed by Thursday and Friday.  Those two pairs of days were more popular than the five remaining pairs of days combined.  I didn't think that many educators would prefer to be out on a Saturday.  By far the least popular days of the week were Sunday and Monday, which doesn't seem surprising.
Hopefully this data will be useful for anyone planning on doing professional development that has flexibility in the dates they choose.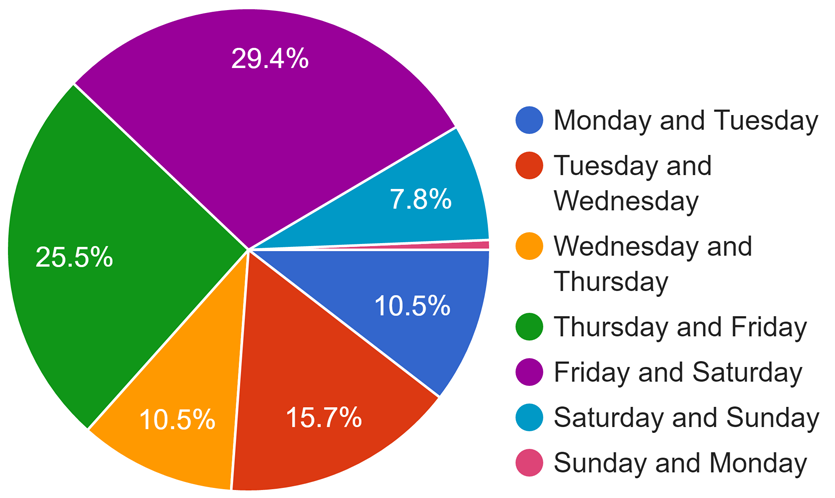 What stands out to you about the results of this survey?  Does anything surprise you or confirm what you already believed?  Let me know in the comments.