Recently I was looking at data that Google shares about who visits your website including what pages they go to and how long they stay on your site. I had some hunches about which lessons would be the most popular and I was curious to see if I was right.
SPOILER: I was very wrong.
As it turns out, my most popular lesson by FAR is this one that uses a stick of butter as a context for identifying fractions on a number line. I've always liked the lesson and thought it was strong, but this was still surprising. In fact, this butter lesson is so popular that it had more visitors than my second, third, fourth, fifth, and sixth most popular lessons combined.
I wanted to figure out why it was, because I don't hear about a lot of people using it. I was hoping that looking at more data might provide a clearer picture as to why it was so popular. It did.
What popped out at me was that people who came to this lesson did not stick around. In fact, of the 87,000+ of people who came directly to this lesson in the last year, more than 97% of them didn't look at any other pages. That was strange. In contrast, most of my other lessons had percentages closer to 60%, meaning that people were more likely to stick around after seeing the other lessons.
So, next I decided to look at what people were searching for in Google that took them to my site. This is when I could not believe my eyes. Here are the top ten Google searches that took people to my website over the last year: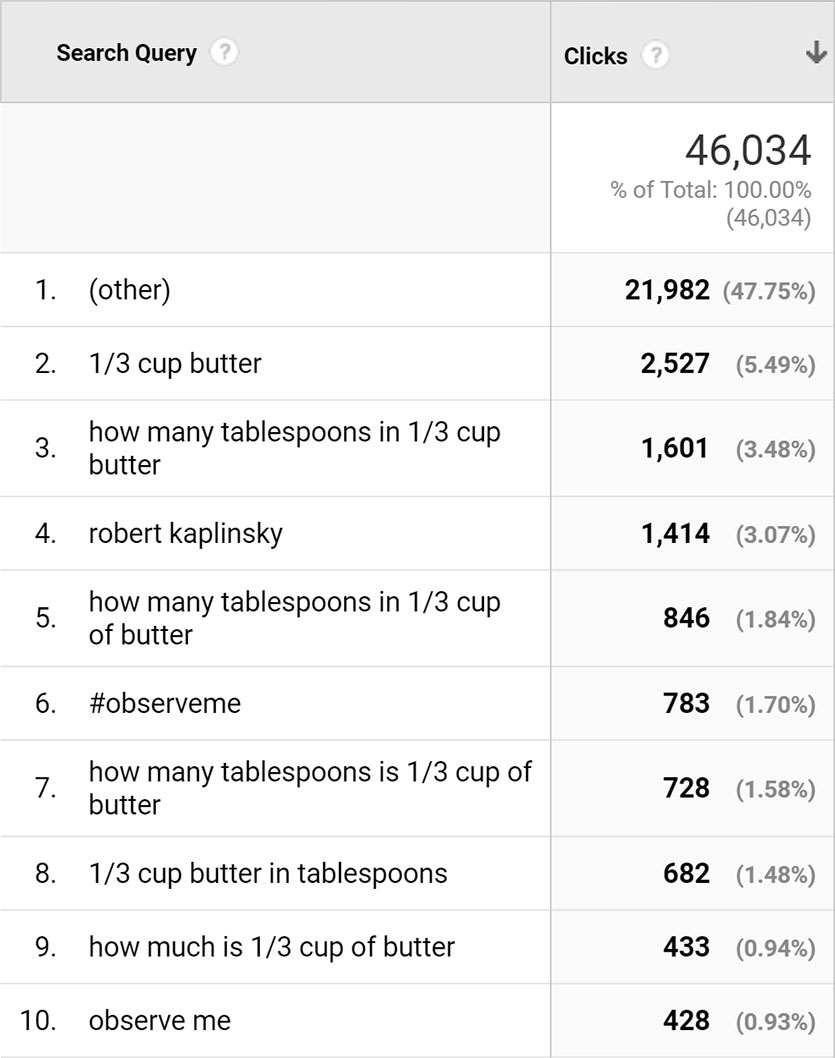 Of the top ten searches that took people to my site, SIX of them were people searching for information about how much a third of a cup of butter is! The picture this was painting was too funny to believe, so I had to do one more check. I went to Google. I searched for "1/3 cup butter?" Guess who you'll find?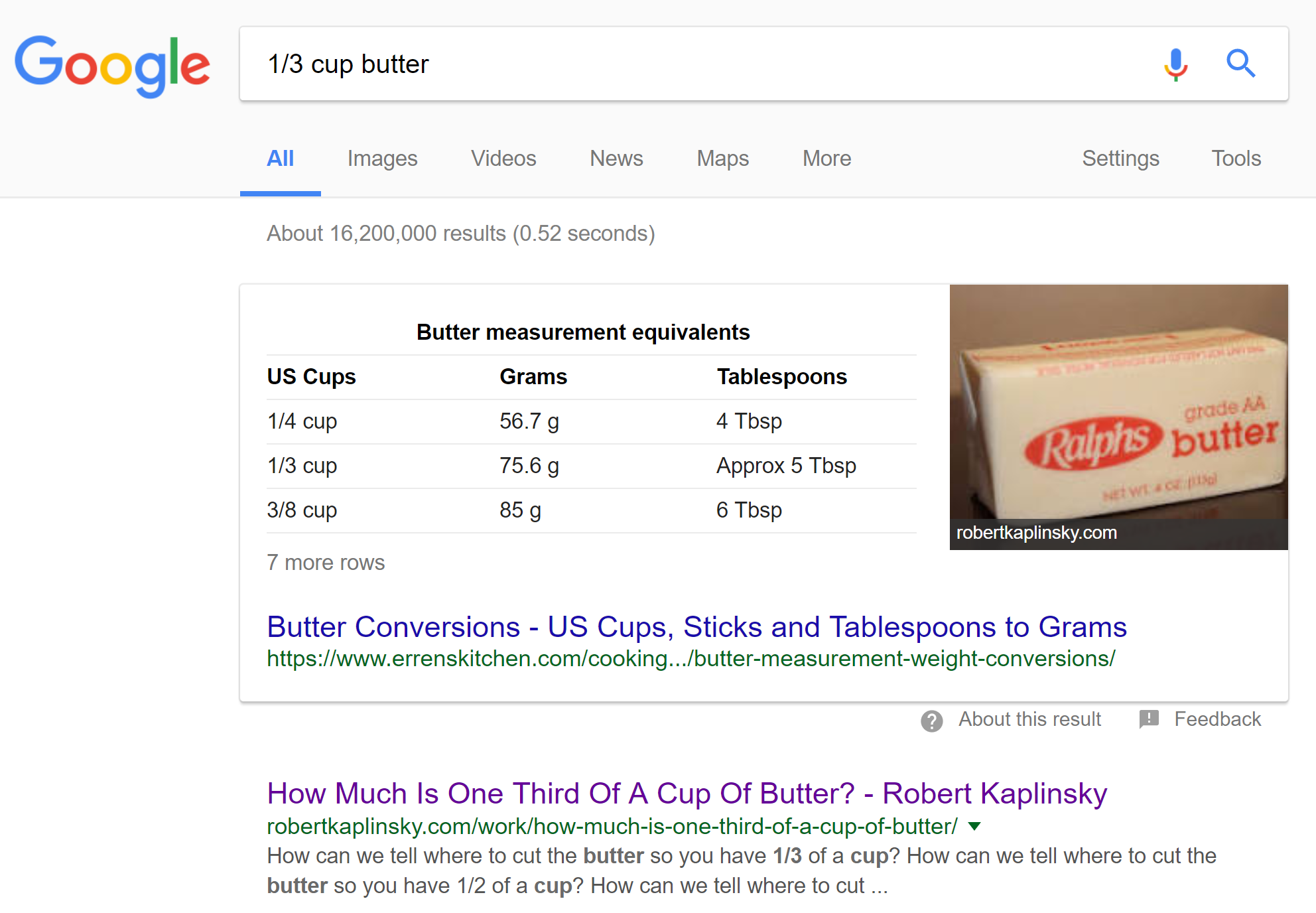 Yep. It's my site. My best guess is that people are not sure how to determine how much one third of a cup of butter is. They go search on Google, find my site, and then either figure it out or have a "What the heck is this? Is this a math lesson!?" type reaction and immediately leave.
I had to laugh. Maybe I should also cry.